Presidential Greetings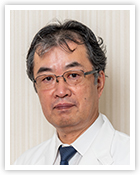 The 62nd Annual Meeting of the Japanese Respiratory Society will be held at the Kyoto International Conference Center from Friday, April 22 to Sunday, April 24, 2022. It is a tremendous honor to be able to be made in charge of this Annual Meeting with great tradition. We remain in the midst of the COVID-19 pandemic. Vaccine rollout is progressing steadily, but there is no clear prospect as to what general conditions will be in Japan and abroad next spring, when the Annual Meeting is scheduled. Steady preparation is underway, hoping that we can return to a pre-COVID format in Japan, albeit perhaps not a fully complete form, but anticipating the use of a hybrid format in the New Normal.
 The theme of the Annual Meeting will be "Evolving respiratory medicine for well-being." The term "well-being" refers to conditions of being well physically as well as mentally and socially. In this sense, COVID-19 is a serious infectious disease that compromises our well-being. Yet, at the same time, well-being is different from person to person. It is necessary to respect each person's sense of values and consider what constitutes "well-being" for them. When examining a patient, we must ask ourselves whether they are "happy" regardless of whether they are receiving "correct" treatment based on EBM. The concept of well-being provides the foundation for considering patient-oriented individualized medical care and treating people with multiple medical conditions such as the elderly.
 "Well-being" is one of Sustainable Development Goals (SDGs) and is sometimes interpreted as a concept akin to "happiness." Japan is a wonderful, peaceful country that has rich cultures, relatively low commodity prices, and a relatively low number of COVID cases and deaths despite imposing less restrictive measures than those in other countries. Yet, Japan ranks 62nd out of 153 countries in the World Happiness Report (2020). I want to use this Annual Meeting as an opportunity to examine the characteristics and happiness of Japanese people and what we can do to build a zero-order-prevention society for well-being. Furthermore, the Meeting will also examine the social aspect of the changing roles of medical practitioners amidst the evolution of AI, which can be compared to the Industrial Revolution and its impact on jobs.
 The program of the Annual Meeting is currently under preparation. This should become an opportunity to transcend the boundary of respiratory medicine to explore well-being, as seen from the principle of working to build well-being for individual patients. Of course, this is fundamentally an occasion of academic networking. In this sense, discussions should also cover the outcome of research by experts including members of this Society on the long-term effects of COVID-19. If conditions permit, I'd like to organize the respiratory medicine version of the "Kotohajime" research program for medical students and junior doctors in the field. Your active participation would be earnestly encouraged.
Akihito Yokoyama
President of the 62nd Annual Meeting of the Japanese Respiratory Society
Professor, Department of Respiratory Medicine and Allergology, Kochi Medical School